ORDER - Bike Shops
Order Quadribents at your local bike shop.


---

Edina Bike and Sport
4505 B Valley View Road
Edina, MN 55424
Phone: 952-922-BIKE (2453)
info@edinabike.com
Hours:
M - F 10AM-8PM, Sat. 10AM-6PM, Sun. 12N - 6PM.
---



Hoigaard's REV Shop
3550 South Highway 100
St. Louis Park, MN 55416
hoigaards.com

Hoigaard's is a Recumbent / Electric Vehicle Specialty Store and has a complete selection of biking parts, apparel and recumbent specific accessories with expert service and repair department. Large parking lot and proximal to the SW LRT Bike Trail for test rides. Complete resource center on biking trails throughout the state, plus current race & event information.

Recumbent Rentals by the hour, ½ day, full day and week.
Hours:
M - F 9:30 AM - 9:00 PM; Sat. 9:30 AM - 6:00 PM; Sun. 11:00-6:00 PM.
---


Penn Cycle
Eagan, MN

ABOUT THE SUN QUADRIBENT SIDE-BY-SIDE BIKE AND BLACKBIRD DESIGN QUAD KIT

For about two years now Penn Cycle and Fitness has been working with Jim Black and Blackbird Designs on what has become for us unique and virtually exclusive category in cycling products. The Side-by-Side bike has been especially useful in meeting the needs of families with handicapped or disabled children (or parents), for whom the joy of bicycling was not an option. Word of mouth referrals have been a great source of additional sales that are so easy to make, one almost feels guilty! Just having one outside my shop for display and test rides has lead to countless customer relationships being founded with folks who were just driving by and may have had no intention of shopping for a new bicycle. It tells our customers we at Penn Cycle and Fitness are all about having fun in creative new ways.

... Jim Black has been one of the most supportive vendors I've ever worked with in 16 years of bicycle retailing. From warranty replacement, to training our mechanics how to build his kit onto the Sun EZ recumbents, to helping me solve special needs with innovative accessories and concepts, Jim has helped us deliver a profitable, quality product in a fast and efficient manner.

Chris Rode,
Sales Manager
Penn Cycle and Fitness
Eagan, Minnesota
---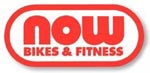 Now Bike & Fitness
Arden Hills and St. Paul, MN
---
To find a local bike shop that carries EZ-1 recumbent bicycles:
Input your ZIP code to http://sunbicycles.com/dealer_map.php to find your local bike shop.
See also the dealer locator where EZ-1 recumbents were designed easyracers.com/dealerlist.htm
We can help you find a bike shop near you. Contact us.
If you own a bicycle shop you can become a preferred dealer for Blackbird Bikes and Quadribents. Please contact us for details.